Fast-Drying Residential Carpet Cleaning Service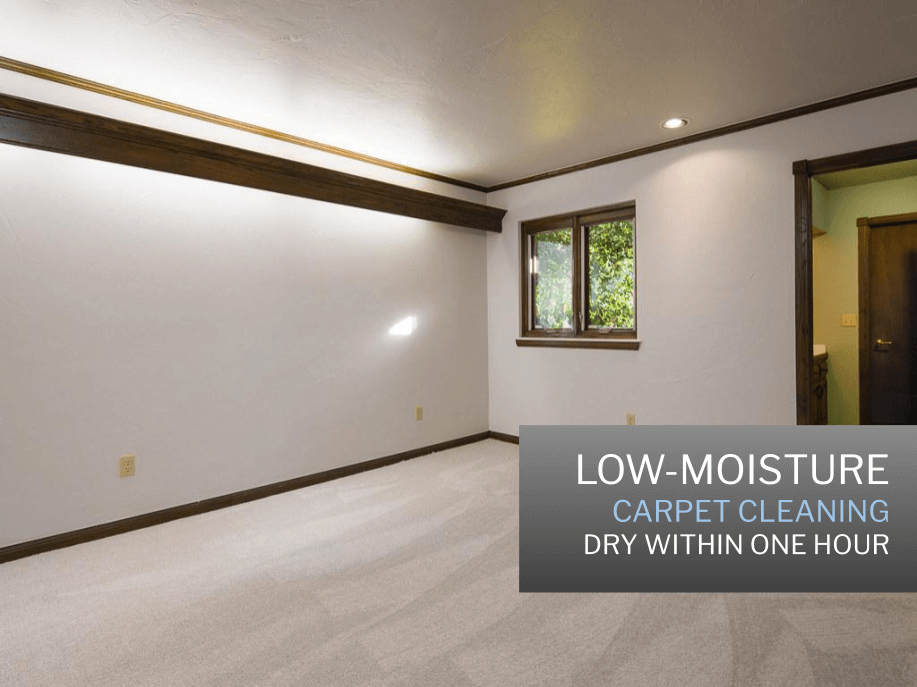 The Better Way To Clean Carpet
By using a fraction of the water used by conventional steam cleaning, we are able to leave your carpets dry in under one hour. Coupled with our specialty pre-treatment that resists resoiling and prevents old stains from coming back, we are able to offer you your most thorough cleaning ever!
Having your carpets cleaned removes dust mites and helps to improve the air quality of your home. Regular carpet cleaning will extend the lifespan of your floors and keep them looking like they did when they were new.
Our 6-Step Carpet Cleaning Process
Step 1: Pre-Inspection
We will visually inspect your carpet during a walk-through with you to identify any tough spots or permanent stains. At this time you can share any concerns you may have with the technician.
Step 2: Pre-Vacuuming
Using a powerful vacuum cleaner, we thoroughly go over all of the areas to be cleaned. This is an important step in the overall process, as up to 80% of the dry soils in a carpet can be removed by vacuuming. Pre-vacuuming is always included in our services in order to make your carpet cleaning appointment as hassle-free as possible.
Step 3: Spot Treatment
Many spots require special attention to be properly treated. Based on the type of stain, we choose the appropriate spotting agent to apply to the area. This agent is then agitated and worked into the spot, helping to break down the stain. Although not all stains can be removed, we experience high success rates using this process.
Step 4: Pre-Spray Application
Our special encapsulating solution is diluted with hot water, and then sprayed onto the carpets. The encapsulating product we use is eco-friendly and rated as being safe for use in residential households. Unlike the harsh chemicals many steam cleaners use, we use biodegradable cleaning products wherever possible. This solution breaks down the chemical bond between dirt and carpet fiber, making it easier to extract in the next step.
Step 5: Soil Extraction
After the pre-spray has been applied, we bring in our 115 lb rotary extraction machine along with absorbent cotton bonnet pads. After spraying the pad with our cleaning solution, we begin running the machine over the carpet. The weight of the tool combined with the properties of the cleaning solution help to extract the dirt from the carpet onto the machine's pad. The end result is a brighter, fresh smelling and uniformly cleaned carpet.
Step 6: Post-Inspection
A final walk-through will be done to go over the results and ensure that you are fully satisfied with the cleaning. As a customer-focused company, we won't leave unless you are thrilled with the service we provided.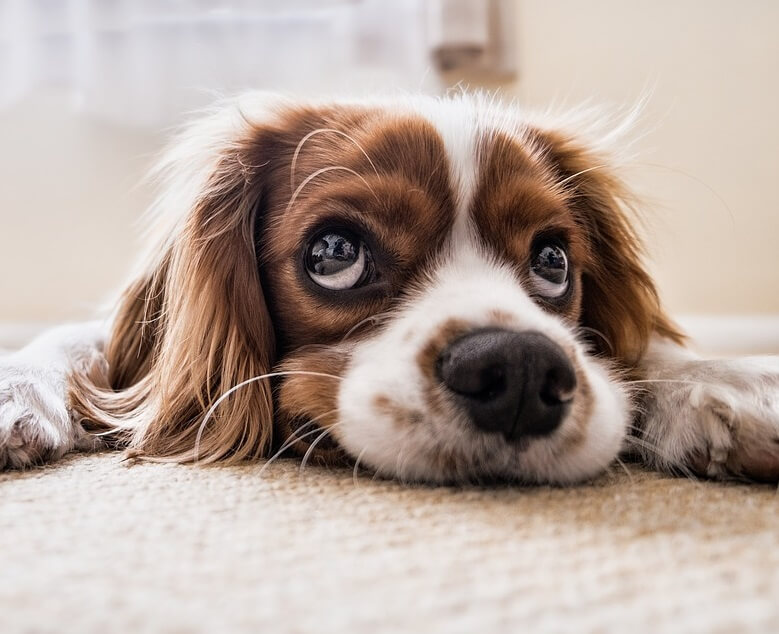 Pet Stain And Odour Treatments
Our standard cleaning service includes a pleasant mild fragrance which can help cover up the smell of your furry companions. And if you are looking for a more robust option, we offer a powerful deodorizer that kills odour-causing bacteria for an economical price.
If you are dealing with urine stains from your pet, we can also help. We use a cleaning solution that contains enzymes for our urine treatment service, which eats away and sanitizes any organic matter that resides in the padding of your carpet.
Protecting Your Carpet
You may have noticed that your carpet attracts dirt more and stains easier than when it was new. That is because all carpets come from the factory with a stain protector applied which wears off after about two years of use.
To bring back the stain-resistant properties that your floors once had, we can reapply a protector on your carpets. Protector does not change the texture of your carpets, and helps prevent stains and traffic lanes from forming.