Is Carpet Cleaning Safe For Babies?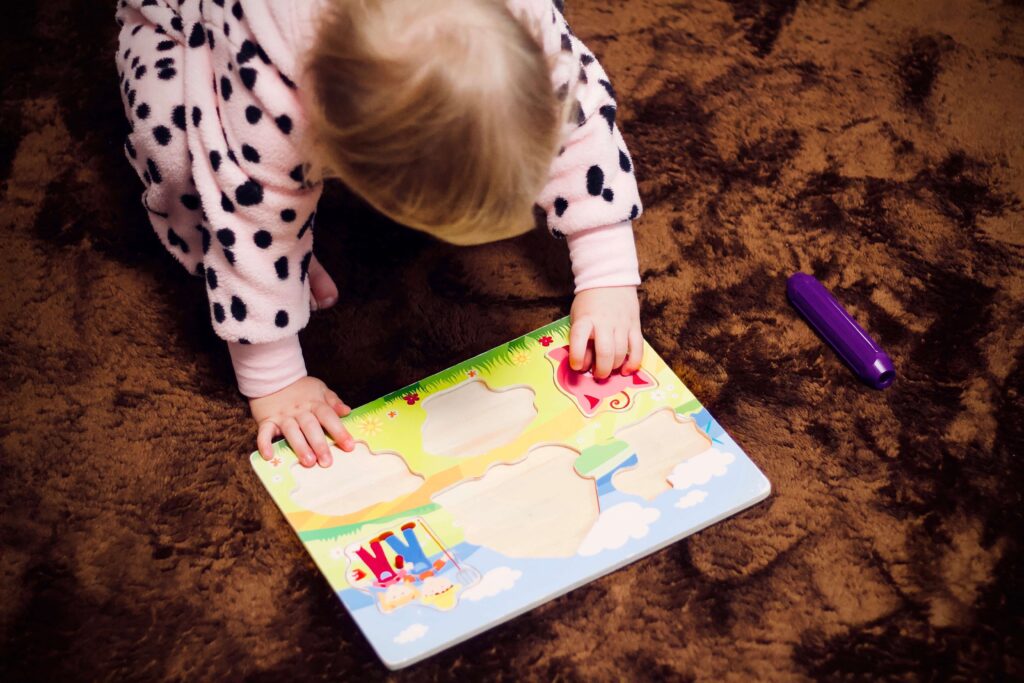 Over the course of time, your carpets will naturally become dirty from foot traffic and spills. To keep your home looking clean and to lengthen the lifespan of your floors, it is recommended that you clean your carpets at least one time per year. If you have young children or babies living in your house, you are probably even more concerned with cleanliness due to their reduced immune systems. However, you may find yourself wondering if there are any health risks associated with the act of carpet cleaning itself. The answer to this question depends on the carpet cleaning process that is used.
DIY / Rental Carpet Cleaning Machines
Consumer grade or rental carpet cleaning machines can sometimes be a cost effective alternative to hiring a professional carpet cleaning company. These machines are convenient and easy for inexperienced operators to use. However, the chemicals designed for use with these machines contain certain ingredients that could be potentially dangerous to young children. Additionally, the low suction of consumer grade machines means that over 20% of the chemicals put down are not removed from the carpet. For these reasons, it is not recommended that you use a DIY machine if you have children in your home.
Professional Steam Cleaning
A professional steam carpet cleaning company will be able to get better results than you could with a rental machine. Due to the variance in the types of chemicals used by these companies, you will need to complete your own due diligence to ensure that what they are using is safe for your kids. Many of the chemicals used by professional cleaners contain harsh solvents that are dangerous for children.
Professional Low-Moisture Cleaning
The safest way to clean your carpets when you are living with babies is to employ the services of a low-moisture carpet cleaning company. Here at BritePro Cleaning, we only use safe cleaning products. The system we use leaves your carpets dry in one hour and doesn't leave any sticky residue. Additionally, any pre-existing contaminants in your carpet are either neutralized or removed by our process.